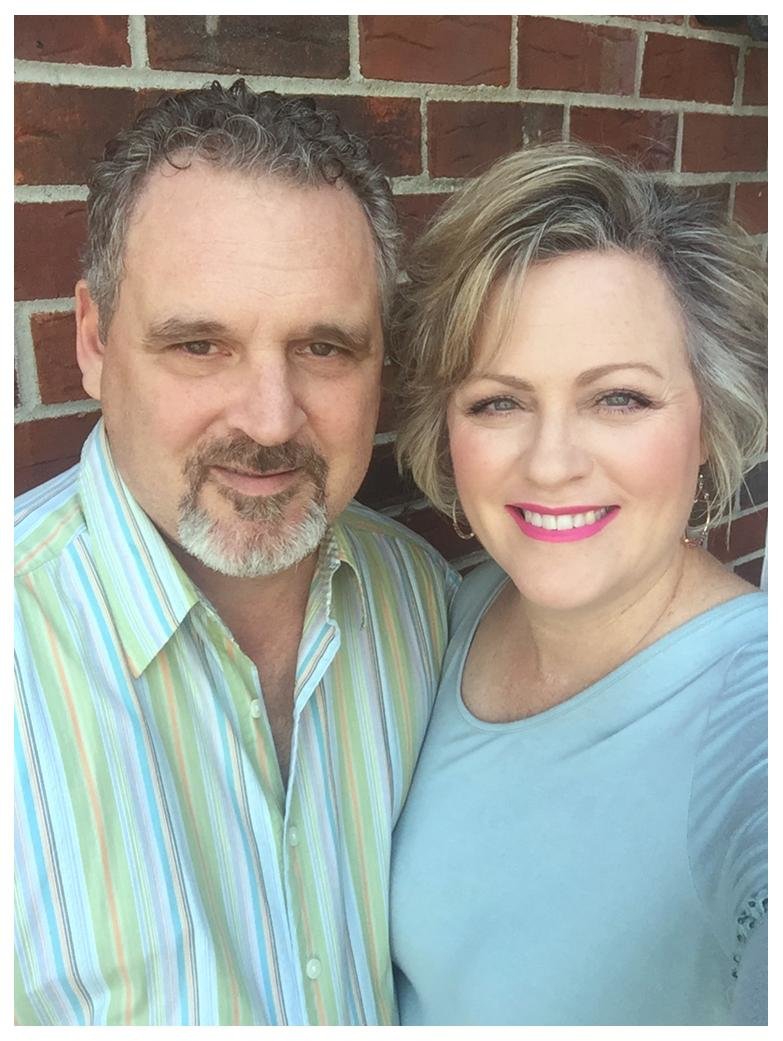 ReThrive Designs is an original recycled guitar string jewelry company. Glen and Joyce Roseman, the owners, began this company in 2009, in a moment of pure inspiration. Having never seen this concept before, they have build a company and brand based on originality and a unique mission to raise awareness for mental health and to reduce the stigma surrounding such diseases.

The story begins a long time ago, for had they not lived as they had, this company may never have been born. Glen and Joyce met in the spring of 1988. It was pretty much love at first sight. Glen was witty and had a quirky sense of humor. They both recall their first conversation where their dreams and hopes seemed to mesh perfectly. Glen, four years older than Joyce, had completed his BA in music education. Joyce was just finishing, so plans for a life in music seemed like the perfect occupational choice.

In December 1988, they were married and this began the life they both probably never imagined living. Since they both shared a church background and music degrees, the logical choice seemed to be employment as Ministers of Music. Little did they know this road would be challenging and filled with discrimination. For 10 years, Glen, who had been diagnosed with bipolar and OCD, faced shame and scorn at almost every church position held. There were a few bright spots on the landscape but for the most part, clergy had little interest in mental health discussions. Glen was repeatedly dismissed and their young family was left to struggle with hardship and loss.

In 1997, after yet another devastating job loss and a 1200 mile move across the country, Glen and Joyce decided they had faced enough. It was time to take control and stop the cycle of job loss. They decided that they would open a private music teaching studio in their home. This proved to be a smart and protective environment for Glen and his health. Here, he could step back, when he felt stressed, to rest and revive. Joyce could monitor his symptoms and decipher how to offset the triggers of his disease. For 12 years they taught music and this became the springboard for a new chapter in their lives.

While teaching guitar lessons, Glen had the brilliant moment of inspiration to repurpose his guitar strings into beautiful jewelry. At first, Joyce was not convinced, but with some gentle persuasion, she obliged and the company was born. But, there was more to the company that just creating cool jewelry. Glen and Joyce had spent their lives carefully navigating mental illness. They understood personally the devastating results of stigma, stereotyping and discrimination. It was their mission to put a spotlight on honest mental health dialogue. While taking the conversation to churches might had been the obvious choice, God had a better idea.

With little more than a dream in their pockets, they set out to tell their story. They decided a mobile life might best serve them and so they sold everything they owned to give wings to their dreams. After hosting 16 yard sales, during the summer of 2010, they finally had enough money to purchase a 31.5' fifth wheel RV camper.
The truck would come later. Their dream of hitting the road was delayed a few months, so they towed the RV to a local campground where divine providence was definitely on their side. They took their jewelry to a local flea market. It was not the place to sell such a creative product, but they needed the money, so off they went. They sold nothing the entire day...until up walked an angel. She declared that God had sent her down this isle and as she stood face to face with Glen and Joyce she was smitten with their work. The story spilled out and the dream to hit the road also spilled from their lips to her heart. At the end of the day, with a check in hand for over $1200, they could now set out to wherever the road would take them.

But how would they go without a truck to pull their RV? God had yet another lady in mind who would offer to tow their RV off to Florida. Everyday miracles were occurring and their dreams promised to be a success. Just before Thanksgiving, they safely landed at the home of friends in Deland, Florida. It was here that their company took wings. A cousin of Joyce's had shared their jewelry with a store in Franklin,TN and they placed not one, but three orders throughout December and January. This was when the Roseman's knew they had a viable product.

They began attending local flea markets to sell their jewelry. People loved their work and often custom orders would come in. With each new customer, their confidence soared and they began to believe their lives once again had purpose. Along with each sale, people would ask the story and the story solidified the sale. It was amazing to experience. Flea Markets led to small art shows and one show led to another until someone shared about a local market in Savannah, GA. They liked Savannah so much and the tourist market was so strong that they decided to stay. Life in an RV was coming to a close and so they put their beloved camper in storage and moved into an apartment. After three years of apartment living, they needed a home. Having a place of privacy, a place to call a sanctuary, if you will, was vital for Glen and Joyce's emotional health. They had been through a lot over the years. Life, loss, and raising a family had worn them both quite thin. They needed a place where they could breath and recover.

Surviving mental illness is a lifelong challenge that takes perseverance and commitment. Their desire has always been not just surviving. The creativity keeps both Glen and Joyce feeling alive and vibrant. Making new designs is often a form of therapy. When each piece is finished, it is then hand shaped to form the bracelet or piece that you wear. Glen finishes each piece with the necessary lobster clasp and split ring chains. ReThrive Designs provides him with sustainable work which is really important for Glen and others who suffer with similar illnesses. Often work is difficult and therefore self-employment has been a great solution for Glen.

When people make a purchase and send a raving review, those words are taken to heart. Glen and Joyce love their customer and they feel valued and complete because they know the world is watching, listening and learning more about mental illness with each new customer. Anyone diagnosed with mental illness needs to know they can survive and thrive in spite of it! This is the power of their story and product. Selling their unique inspired creations has become their primary avenue in raising awareness for mental illness. Their mission is to give hope and dignity to persons with mental illness by example, and through their story, products, and art. What better way to give dignity than to live a dignified life as a mental health survivor!

It wasn't long until their story and product was seen by a world renowned band. Since 2012, they have had the wonderful privilege to be the exclusive designers for Mike and Marcy Campbell, of Rock the Dogs, a non profit animal rescue foundation. They have created hundreds of pieces of jewelry using strings from both Tom Petty and Mike Campbell of the Tom Petty & the Heartbreakers Band. The sudden passing of Tom Petty touched them personally. It was a loss from which many will not quickly recover, including Glen and Joyce. Each piece is sold at auction to support Rock the Dogs. ReThrive Designs does NOT personally sell any of their jewelry. You can learn more about them by clicking this link.

Glen and Joyce never imagined making a living selling their guitar string jewelry. They love each and every customer and are grateful for their support. Staying connected to fans is very important to them, too. Be sure to follow their social media page to see what's new. To learn more about mental health, you can read their blog.